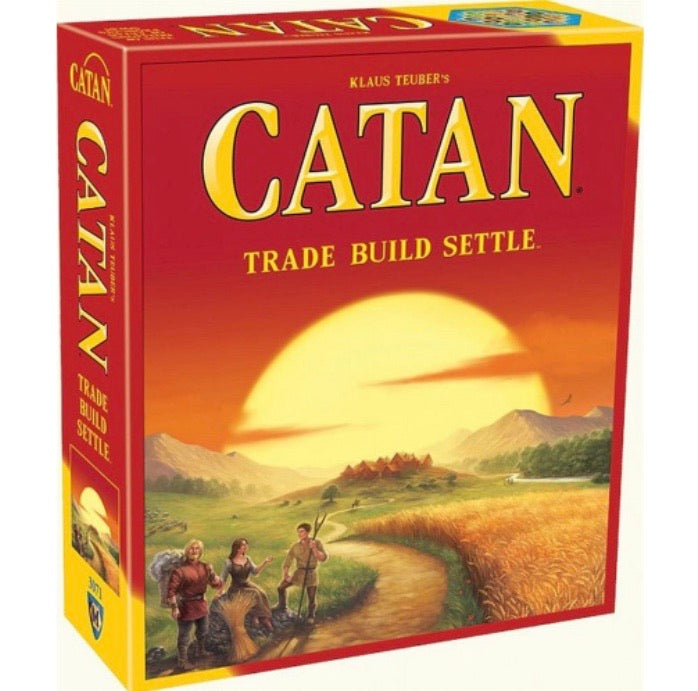 Catan
$ 59.99
Trade.  Build.  Settle.
Your adventurous settlers seek to tame the remote but rich isle of Catan. Start by revealing Catan's many harbors and regions: pastures, fields, mountains, hills, forests, and desert.  Acquire your resources through trades, cards or lucky dice.  Use resource combinations of grain, wool, ore, brick, and lumber to build roads, settlements, and cities. Buy handy development cards.
Ages 10+.  3-4 players.
Related products